Display Costs on Printed Work Orders
We recently added the functionality for you to select if Resource and Parts Costs should be displayed on your printed work orders. To display costs on your work orders when printing them, simply navigate to System Settings > Work Orders > Under Print Options, tick the box that says: "Allow to display costs"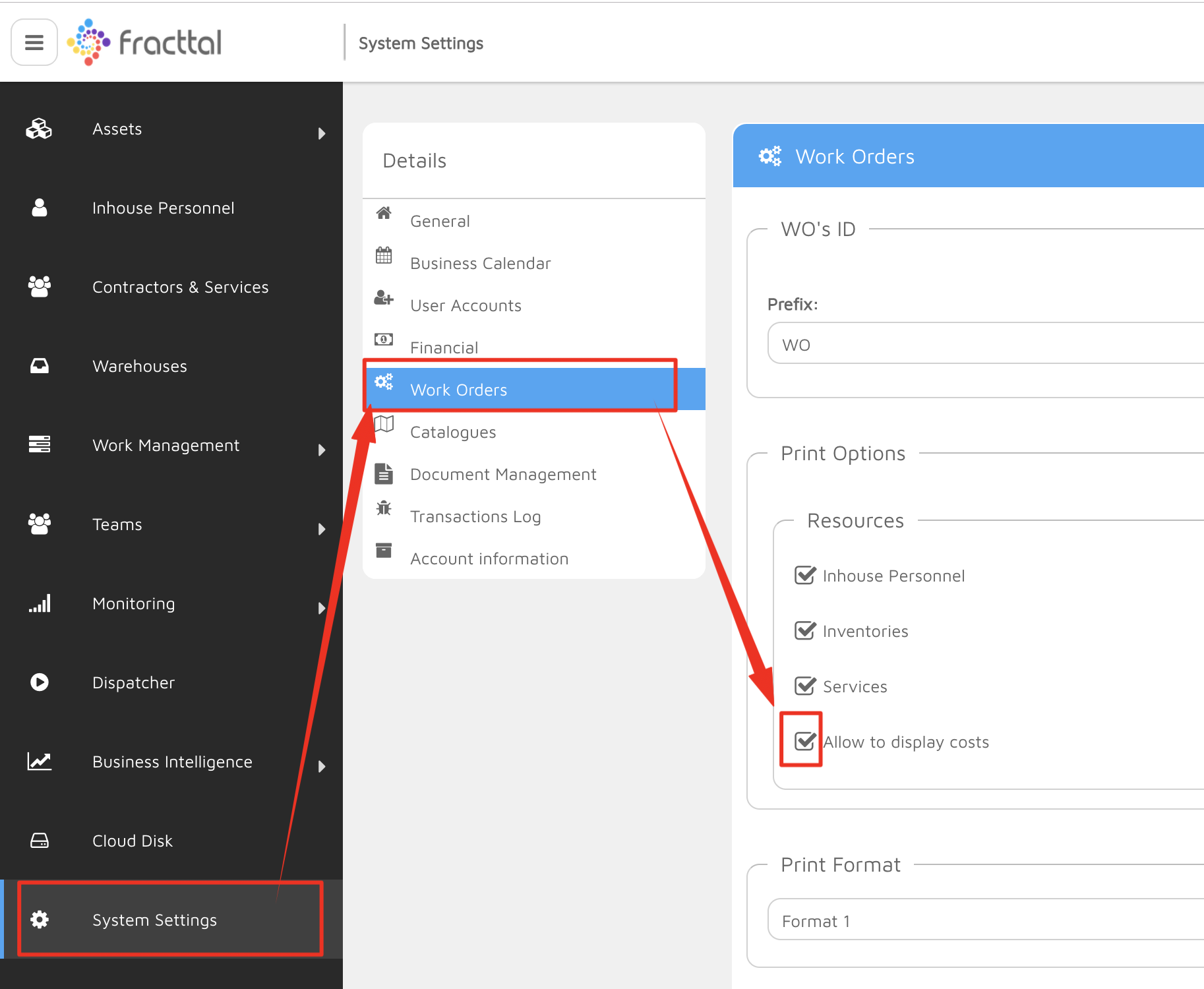 Allowing costs to display on printed work orders
Now whenever you print a work order, the total costs as well as the resource units costs will also be displayed. To remove this, simply untick the display costs box under print options in your system settings.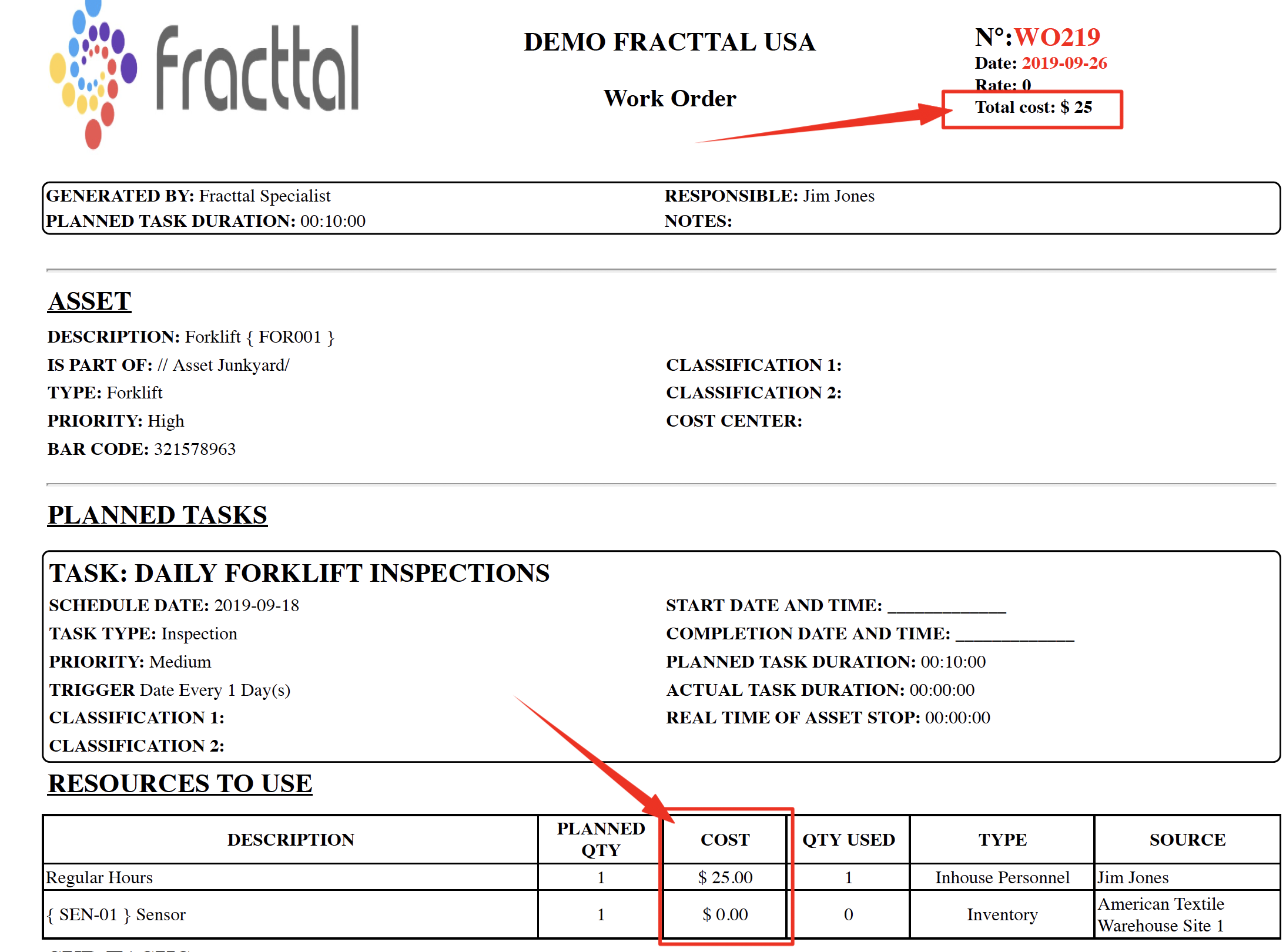 Total and Unit costs Displayed on Printed Work Order